TikTok Share Botter
⚠️ CURRENTLY PATCHED WAITING FOR WORK AROUND ⚠️
Fastest multi-threaded and proxyless TikTok Share Botter written in C++. Click here to report any issues. This tool will use a lot of your CPU which will slow down your computer tremendously while using the tool but this is necessary for the high share speed.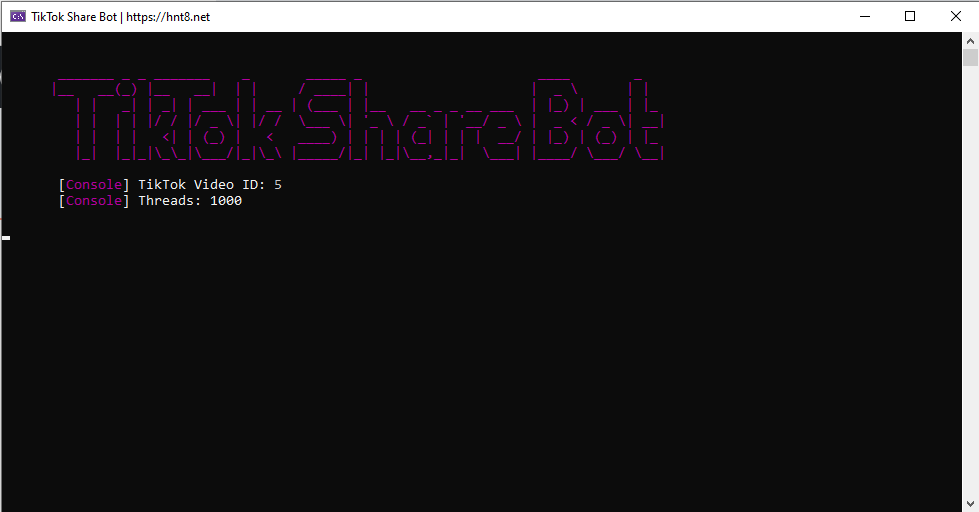 Usage
Download TikTok-Share-Botter.exe from here or alternatively build it yourself using the source code.
Run TikTok-Share-Botter.exe and input the ID of the video you would like to share bot.
Get 100k shares a second!
Disclaimer

This is for educational purposes only and we are not responsible for anything you choose to do with this tool.